Print Edition
Our 2022 annual is now available. Get it free with an Evie Premium subscription or buy your copy today.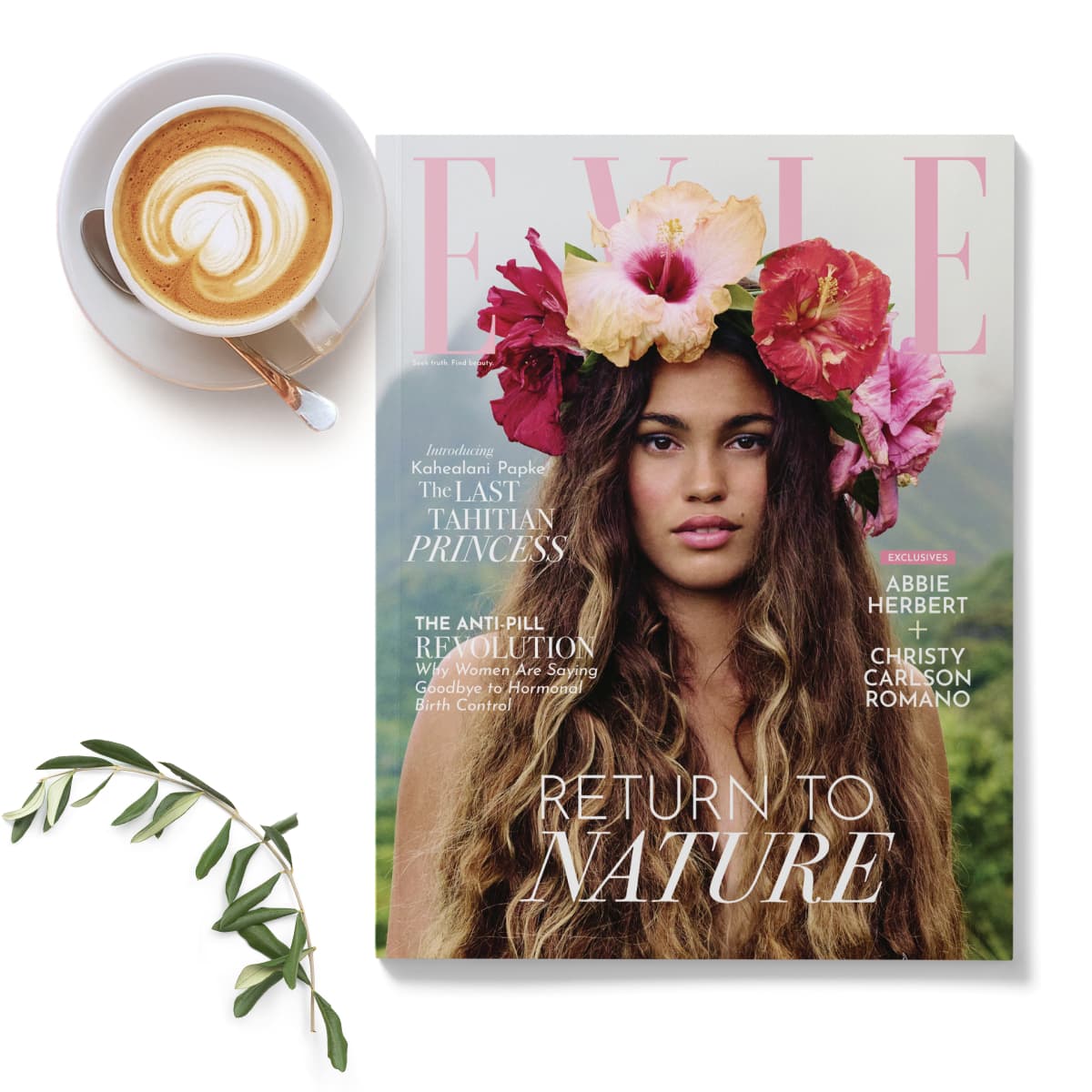 Coffee table ready
Designed, produced, and printed in the US on thick, glossy pages, taking the form factor of a photography book. Evie's annual 200-page Limited Edition Issue is a collectors item for the Evie superfan.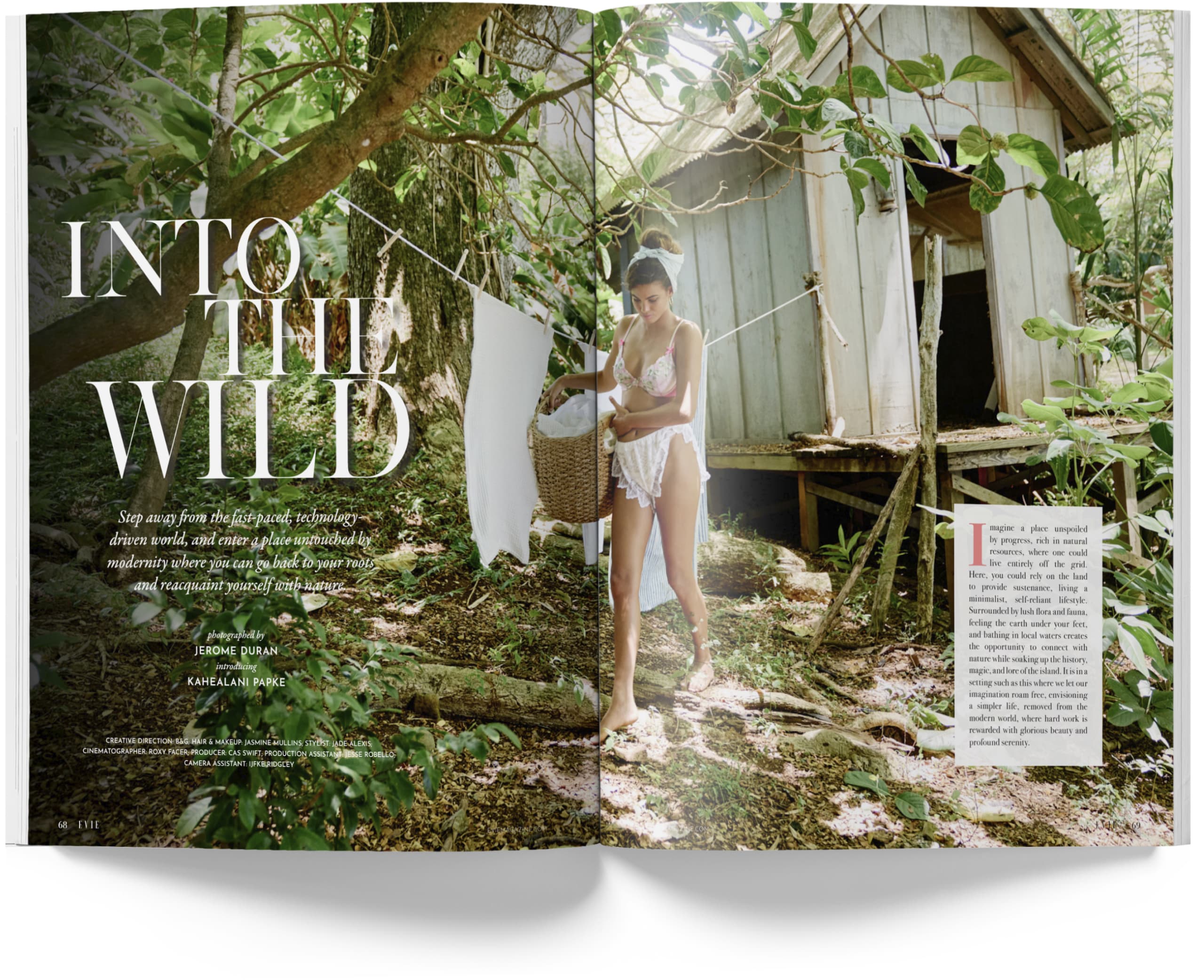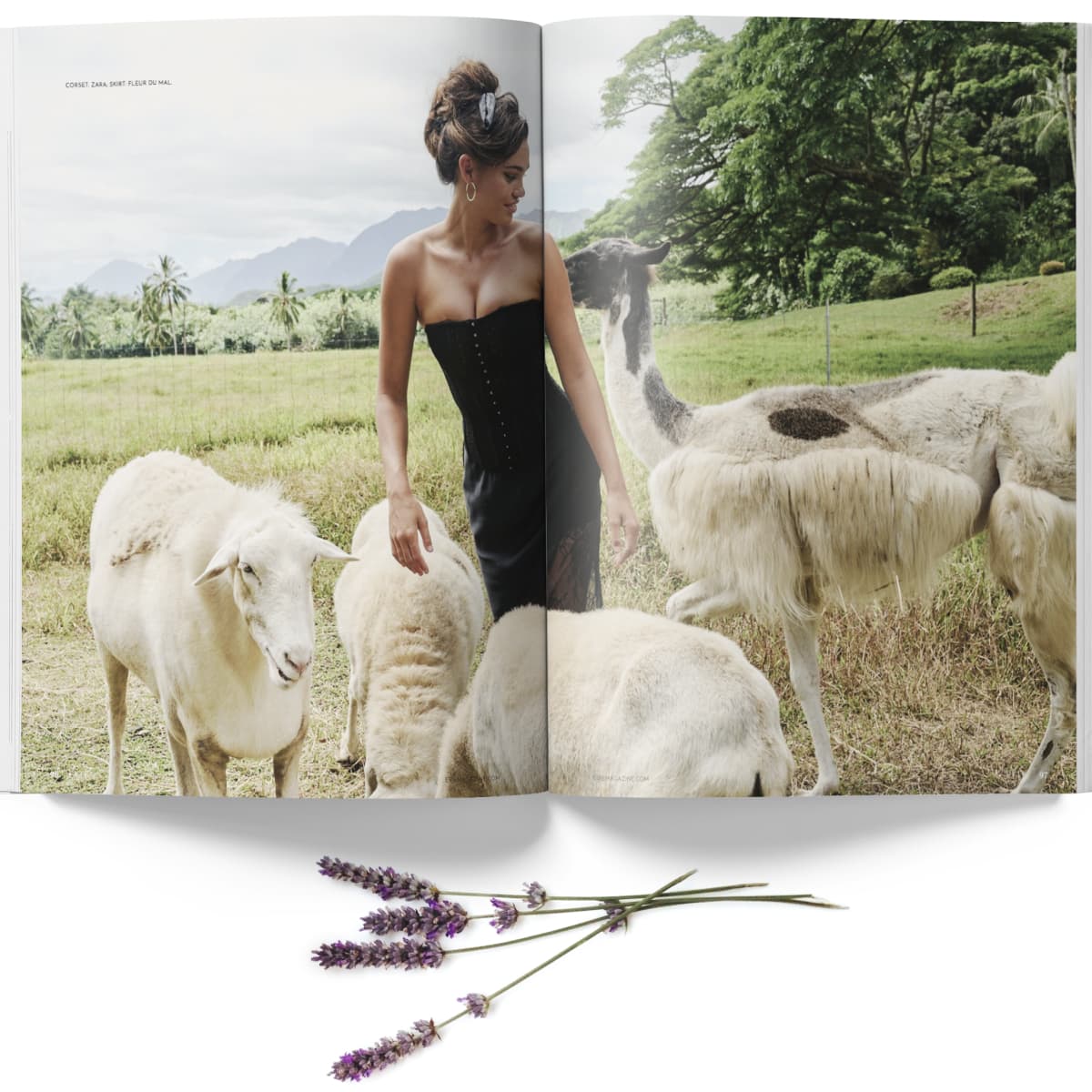 Meet the Last Tahitian Princess
We are proud to introduce our discovery of the last Tahitian Princess, Kahealani Papke. The great-great granddaughter of Queen Marau, Tahiti's last queen, stars as our cover girl in a stunning editorial shot in the historic Valley of the Kings on the island of O'ahu.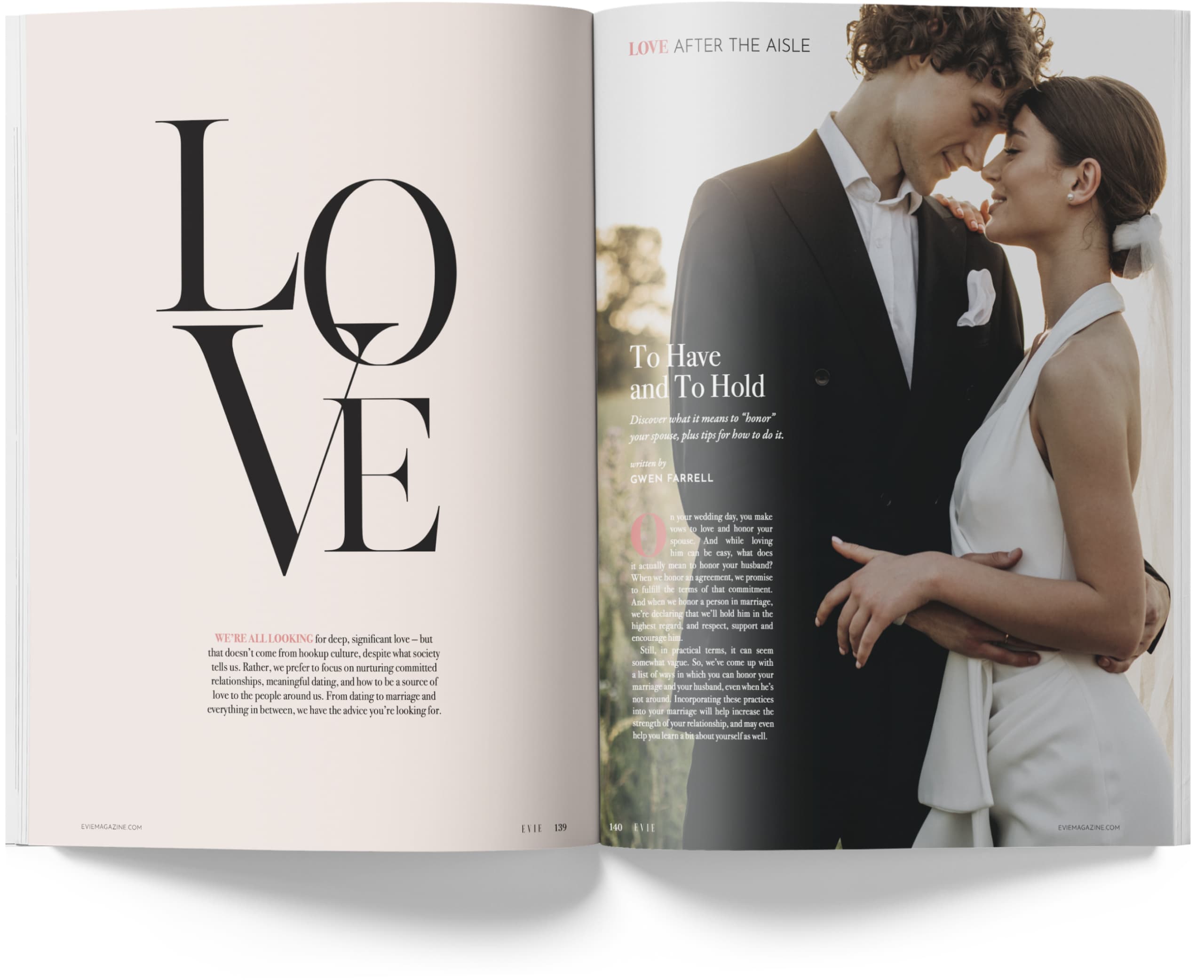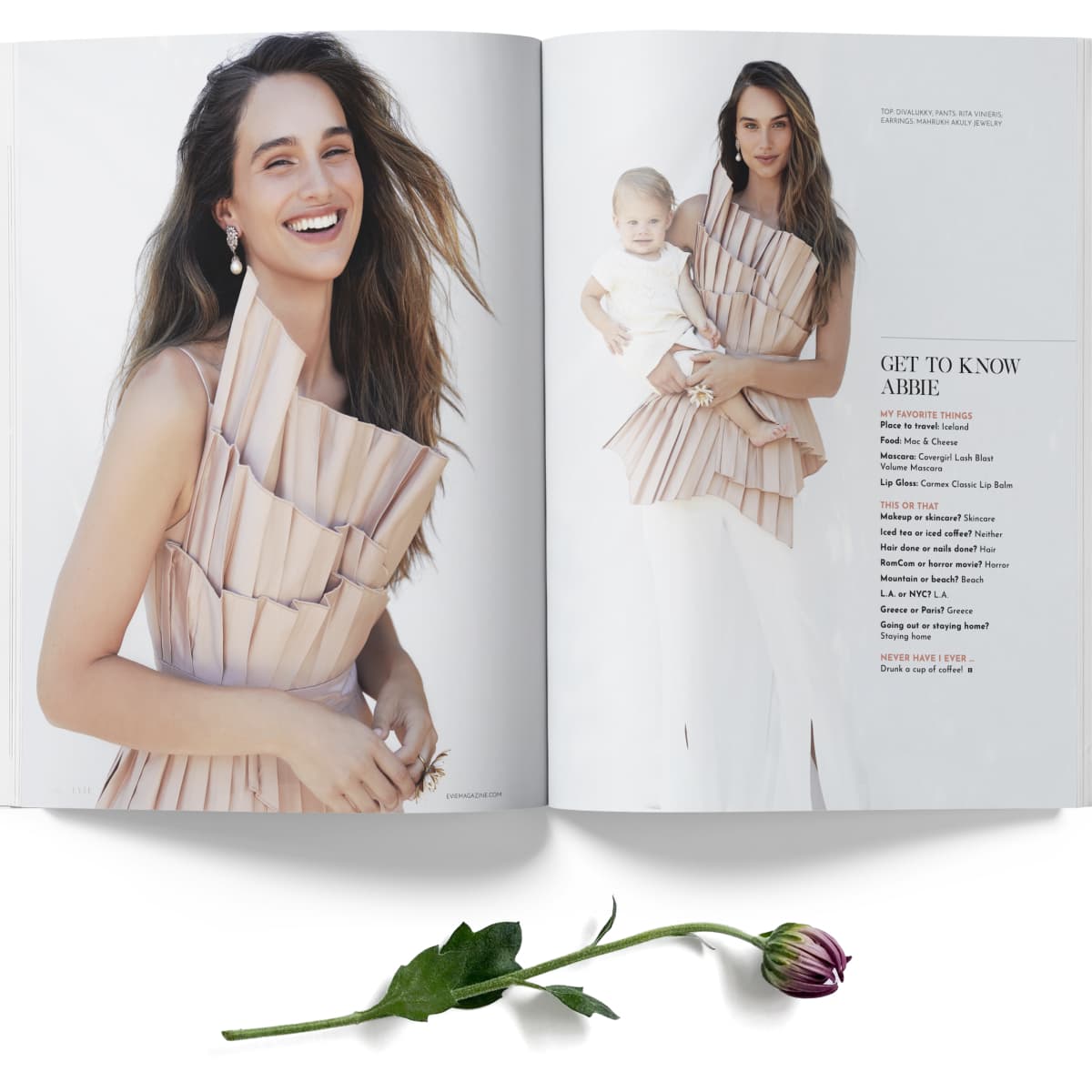 Exclusive content from your favorite personalities
Read stories with mega-influencer Abbie Herbert, actress Christy Carlson Romano, and supermodel Cindy Mello, along with original photoshoots by world-renowned photographers.
New
2022 Edition
$49.00
Evie's 200-page 2022 Limited Edition Issue is all about a "Return to Nature."
Bundle & Save
2022 + 2021 Bundle
Buy our 2022 and 2021 editions together and save. Only available while supplies last.
Limited Availabiity
2021 Edition
$29.00
Now 30% off! Featuring Gina Carano, Demi Tebow, and Kate Bock exclusives.
Frequently asked questions